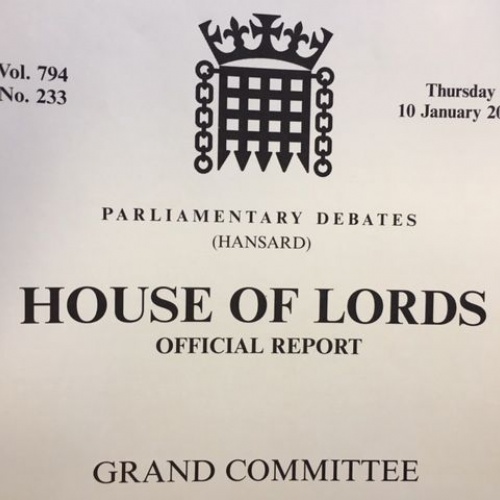 The House of Lords Grand Committee debate on Free Schools took place last week, in the course of which Pinner High School was highlighted by Lord Agnew, the Parliamentary Under-Secretary of State, Department for Education and referred to as "a credit to those involved in setting them up and the teachers who work there." This is a link to a full transcript of the entry in Hansard: http://bit.ly/2DdH0ZC There are several references to the school to those who read the full four hour debate!
Other tests of endurance this week came in the Borough Cross Country Event at Harrow School. Those who finish in the top 10 then go on to represent Harrow, so to have 4 qualifiers from boys and girls races in different age groups is great news. Each race had around 200 competitors, and our entire team all finished in the top 40. Congratulations to them, and thanks to all the colleagues involved in the event.
Thanks to the large numbers of parents who attended the GCSE options and Parents evening this week. Attendance was extremely high, and your support is much appreciated. For those who would like a recap, there is a recording of the presentation on our website: http://www.pinnerhighschool.org/page/?title=News+and+Events&pid=9 and an electronic copy of the booklet too: http://www.pinnerhighschool.org/page/?title=Curriculum&pid=29 Year 8 families will today receive a short survey asking for your feedback from the event, as we are always looking for ways to improve.