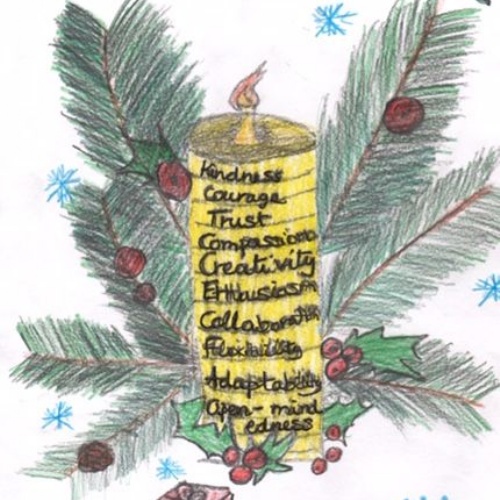 Term always builds to a crescendo, through concerts and a series of festive events. My thanks to all involved in all these projects.
As well as that, this week students in Years 8 and 9 enjoyed additional sessions this week run by BNK, about different aspects of Financial Maths. Seeing the application of mathematical concepts to decisions they will have to make about their personal finances was extremely engaging, and students responded to it really well.
I updated families last week about our expanding staff team. I am fortunate that as a growing school we know well in advance how many additional teachers we will need and I can recruit for them before other schools start their recruitment to help secure the very best candidates for our school. I am delighted with the quality and quantity of applicants; 40 for a recent advertisement for an Assistant Headteacher, and such high quality applicants for Head of Year that I had to interview over two days. I have now read over 800 applications since we opened and am delighted that we continue to attract such high calibre interest. Long may it continue!
Term ended with a Celebratory Assembly, sharing the successes of the term. We hand over to our new House Captains, following a rigorous interview process that includes speeches and selection activities. Students have been awarded BEBRAS Certificates from Computer Science with 20 of them coming in the top 10% nationally, Subject Awards, and Pinner High School Values certificates. It is these Values that the community aspire to live up to every day that are especially appropriate at this time of year.
I wish you all a peaceful and relaxing holiday, ready for the excitement a new year brings.