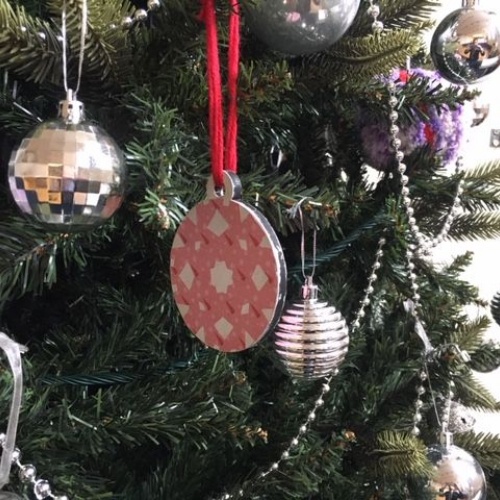 The Christmas Concert last night was a lovely evening of music and drama from some very talented students. The event showcased the way students throw themselves into school life: the Christmas tree was covered with decorations hand made by the art club (as shown in the picture) refreshments were served by students raising funds for their World Challenge trip to Costa Rica, and the programme cover was the winning design from the Year 7 school Christmas Card challenge. Such is the depth of artistic talent at the school, that the New Schools Network approached us to see if anyone was able to design their Christmas card, with a student from Year 7 winning this competition as well and having their design selected to represent the New Schools Network. Today, we had representatives at our local Primary Schools Cluster Carol Service, contributing a reading and a musical item as well. My thanks to all the colleagues involved in supporting these projects and events.
More sporting success to report; back to back victories for the boys rugby team, who are now in the quarter finals in their first ever competition. The boys basketball team had games against Rooks Heath and Nower Hill, falling short against the former, and celebrating victory against the latter.
Term ends next Friday, with our Christmas Jumper Day, in support of Save the Children. I look forward to sharing some photos!