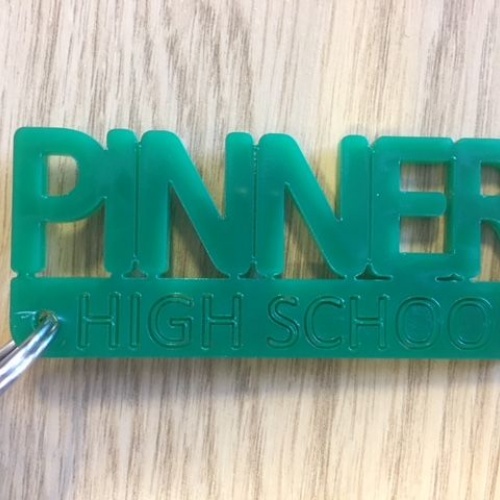 What do a visit to HOAC, a victorious football match, fake news and a laser cutter all have in common? The answer is easy: they have all featured in our week at Pinner High School.
The whole of Year 7 were at Hillingdon Outdoor Activity Centre on Thursday, enjoying a range of team building activities. They climbed the high ropes, or built rafts, or memorised poetry or walked planks of wood in a team race. All had a great time, all came home exhausted. Crucially, they all pushed their personal boundaries, and tighten the bonds of friendship in their new school. HOAC staff were unanimous in their praise for their enthusiasm and conduct. My thanks to all involved.
The football season began with ten goals on the playing fields at Hatch End for the Year 8 boys. Pinner High scored seven of them, which was most impressive. Other year group matches get underway in the next few weeks.
Whilst Year 7 were at HOAC, Year 8 spent the day investigating Fake News and the importance of critical decision making. They became expert and spotting fake news, and creating some themselves. They even managed to fool members of staff with the convincing approach they took to the news stories, which was very impressive.
The photo this week is the first product from our new laser cutter, being put to use in Design Technology lessons. Students are really enjoying using the latest technology in class, which is great to see.
You'll be able to see all this and much more at our open event on Thursday, starting at 5.30pm. I look forward to sharing all that it means to experience a Pinner High School education.