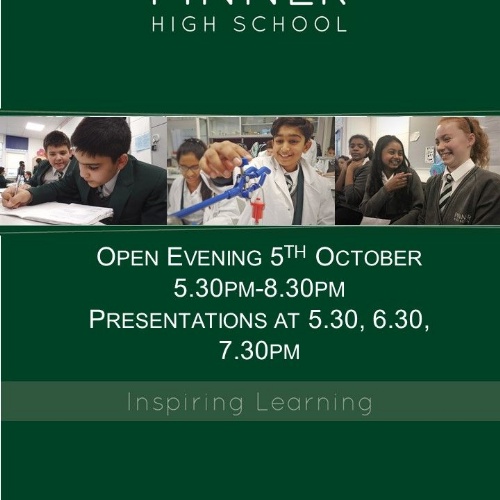 Youth Parliament votes in form time and a visit from a local councillor brought democracy to life at Pinner High School this week. Students voted on the issues they want their local representative in Youth Parliament to discuss in the House of Commons the next time they are in session. Students engaged in this process really well. They also asked interesting questions to Mr. Almond, one of the Pinner South ward representatives, in Politics Club. Politics Club is part of the Headteacher's Challenge Clubs that were featured in the Evening Standard article this week 'Mindfulness and karaoke on menu for headmaster's DofE-style award.'
Earlier in the week it was a pleasure to have parents of Year 8 students in school, looking at the year ahead. This will include making choices about GCSE courses, and students starting to take control of their learning in a tangible way. Thanks to the parents who came along to my first Coffee and Chat of the term. It was great to talk about the things that students are currently enjoying, and hear how we can make things even better. Topics raised included meal deals at lunch time, the Headteacher's Challenge levels and plans for the building once Avanti move to their permanent home next Spring.
This week we practiced our safety drills, which the students did in an exemplary manner. They are looking forward to showing off their school on Thursday next week at our Open Evening for admissions in September 2018. Inspectors last summer noted how 'students are proud of their school'. I am very proud of it too, and I look forward to welcoming you if you are able to join us. My presentation will take place at 5.30, 6.30 and 7.30pm, with tours and self-guided routes both available. Last year we had over a thousand visitors, so using public transport to get to us will ensure traffic is managed as effectively as possible in our community.